As far as I have been able to ascertain, 26 united prayer gatherings took place in the Concert of Prayer at the
beginning of January, 7 in Yorkshire and another 19 around the country. Numbers attending ranged from 5 or 6 in the smallest meetings to 40 or 50 in a couple of venues. Whether the meetings were larger or small, those participating consistently speak of a blessed consciousness of the Lord's presence.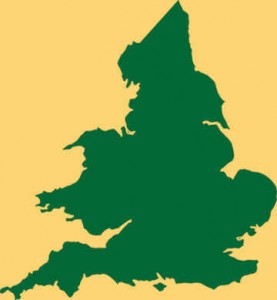 (Meetings were held at:  Exmouth, Ulverston, Chatham, Stowmarket, Chatham, Grundisburgh, Whitby, Hull, Billinghay, Smeatharpe, Ruislip, Wiltshire, Yateley, Brighton, Bulkington, Newcastle upon Tyne, Tredegar, Accrington, Preston, Leeds, Milnrow, Wooler, Darlington, Mirfield, Bradford, Haworth, and Northallerton – ld)
This time the meetings were spread across the first two Saturdays of the year. January 4th had originally been
announced as the date, and the majority of the meetings took place on that date. Those of us involved on that date felt that it was truly good to begin 2014 crying out to God on the first Saturday of the new year. However, because of various local factors it was necessary for several meetings (including one of the 7 held in Yorkshire) to be shifted a week to the 11th. It was good, therefore, to realise that the earnest praying was sustained over these first two weeks of the year. An eighth meeting in Yorkshire had been planned for Sheffield, but local circumstances there have prevented it from taking place as yet. If any other meetings took place, of which I am unaware, I should be very glad to be informed.
It was great to hear of a meeting taking place in Wales – the first in connection with the Concert of Prayer which began in Yorkshire three years ago. Over those years we have been in contact with friends in Wales. They have taken a keen interest in what has been happening, but had decided not to arrange meetings to coincide. This is because our Welsh brothers and sisters have been praying for revival with a greater concerted zeal, and for a lot longer than we in England have. It would have been presumptuous of us to expect them to alter their schedule to coincide with ours, when they were far ahead of us in these things. However, we warmly welcome the participation in the Concert of Prayer of friends in Tredegar.
I have included two meetings which were not strictly part of the Concert of Prayer. The prayer meeting in
Billinghay was a regular prayer meeting which the church there always holds on the first Saturday of the year.
However, the church has participated in the Concert on previous occasions, and they were kind enough to send me a report on their prayer meeting on January 4th. The most thrilling comment was that there were two new faces in church the following day!
The meeting in Wiltshire was also planned independently of the Concert of Prayer. The organiser only discovered that they were praying alongside many others around the country as a result of a casual conversation with a relative in Suffolk. However, I received a report, and was informed that the next meeting there will also coincide with the next Concert of Prayer occasion on April 5th.
It has been encouraging for us in Yorkshire to see attendances at the Concert of Prayer consistently being
maintained at a higher level than when we first began in March, 2011. There were about 120 people present on that first occasion, representing about 20 different churches. At our seven meetings this month the total attendance was about 150, from about 30 churches. It is true that, in between, there have been better attendances and more participating churches, and we need to pray that the burden to pray for a mighty move of God's Spirit will yet reach many more of our churches and church members, and will be sustained on the part of those who have participated hitherto: we all know how easily we can lose heart and lethargy begin to overcome us. Nevertheless, we recognise that there will always be some clashes which will prevent some people from making it to particular Concert of Prayer events.
Nationwide the 26 gatherings drew together a total of approximately 500 participants from about 105 churches.  As far as I know, countrywide this is probably the widest church representation so far, although the number of individual participants has been a touch higher on one earlier occasion at least. We trust and pray that growth will continue – not so that we can boast of our achievement, but because the sense of abject weakness and desperate  need will become more and more widespread, and lead to an increase in the concerted commitment to cry out to God, recognising that only he can reverse the current trends and turn the tide of hostility to his kingdom and gospel.  How we need the outpouring of Holy Spirit power if we are to make a real impact on the lost souls all around us.  The common thread running through all the separate reports which I have received is that prayer was earnest, heartfelt, passionate, effective, that there was sense of doing business with God, and that it was a genuine blessing to be involved. There was often a sense of being simultaneously both encouraged and challenged. Most reports spoke of prayer flowing uninterruptedly for the whole meeting. A couple of meetings overran the allotted two hours, so freely was the Spirit leading. More than one venue described this as their best gathering yet. One of the Yorkshire gatherings was attended by several fairly new Christians, and this was said to have given a lovely freshness to the praying.
Well, we trust that the quality, the sense of God's presence and leading, will continue to increase. Erroll Hulse describes "prayer as the genesis of revival" (Give Him No Rest, p. 8). We dare not be presumptuous or self-confident, but we may dare to hope that the way in which the Lord is moving increasing numbers of people to pray desperately for him to come to us, to work with a power unknown before in our lifetime, is an early signal of his gracious intention to do a mighty work in our midst. One or two of the reports spoke of the sense of expectancy which pervaded the gatherings.
One or two meetings encountered a couple of problems. One report said that with hindsight they had spent too much time talking about what to pray about and too little time actually praying. That is certainly something to guard against constantly. Another meeting was said to have been good, but not as powerful as previous occasions. Such experiences can be caused by various factors, of course. It always drives us back to the conviction that what counts is not the standard of our prayers, but the amazing, sovereign mercy of God.
Some people were disappointed that the numbers at their meetings were low. However, the report from one meeting which was numerically small said how helpful it was to know that we are not alone as we pray. The knowledge that we really are praying in concert with brothers and sisters all over the place is a great strength and encouragement. We must always remember Jonathan's words in 1 Samuel 14:6: "nothing restrains the LORD from saving by many or by few."
At the meeting where I was present, two themes ran right through the meeting – perhaps two sides of one theme really. First, we were led to pray about our own sin and failure, our lack of holiness and zeal, recognising our helplessness to change ourselves, that we as the church need to be revived, and that this will involve being truly humbled before almighty God. Second, we were helped to pray fervently, at one point with tears, for the salvation of the lost, for true power to accompany gospel preaching.
The emphases varied from one meeting to another, but our need as churches, and the urgency that the Lord do something in our nation, seem to have been central themes across the country.  One thing which the reports as a whole lacked this time, with one exception, was a wider, global vision. Let's never forget that our concern is for the expansion of the kingdom of God worldwide. If we become merely parochial in our concern we may grieve the  Spirit, whose own passion is to see Jesus Christ honoured to the ends of the earth.
Whether or not that comes explicitly to the fore in the prayers on any particular occasion, it must always be part of our mindset.  There are two elements of an international aspect to the Concert of Prayer which are worth highlighting.  First, I have been in contact with a brother minister from the USA, who learned from Erroll about the Concert of Prayer over here. He has been holding an annual three-day Convocation of Prayer for Revival at his church in Mississippi since 2010. He was keen to know the origin, the history and the burden of our Concert of Prayer, in the hope that there might be some linkage between our meetings and theirs "for the sake of mutual encouragement for such meetings around the world." I have been able to send him relevant information, and our schedule. Their convocation this year takes place from 18th to 20th February.
Second, the co-ordinator of the Concert of Prayer in Kent, John Field, became aware of a Call to Prayer issued on the final Lord's Day of last year by Dr. Michael Haykin, Professor of Church History and Biblical Spirituality at the Southern Baptist Theological Seminary, and Director of the Andrew Fuller Centre for Baptist Studies. Dr. Haykin notes that this new year, now begun, marks the 230th anniversary of the Call to Prayer for Revival issued by the churches of the Northamptonshire Baptist Association. The call was to one hour of prayer on the first Monday of each month. Dr. Haykin recognises that, in this anniversary year, the USA is in need of such a call to prayer. He urges the Christians of America to commit themselves to pray for exactly what the Baptists of the English Midlands rayed for in 1784: "that the Holy Spirit may be poured down on our ministers and churches, that sinners may be converted, the saints edified, the interest of religion revived, and the name of God glorified." Dr. Haykin quotes John Sutcliff, who said this about that previous Call to Prayer: "Who can tell what the consequences of such a united effort in prayer may be! Let us plead with God the many gracious promises of his Word, which relate to the future success of his gospel."
We now know that part of the answer to the prayers of God's people 230 years ago was an explosion of missionary effort and expansion worldwide. Let us be praying that the Lord would today have regard for the honour of his own name, for the glory of his beloved Son, and would again pour out his Spirit in such abundance that there may be a new impetus of gospel expansion to the ends of the earth. And let us beg him earnestly that, in the process he will not bypass our beloved land. As John Field has rightly said, "Surely our prayer too is that God will revive his work here in the UK."
Jonathan Bayes